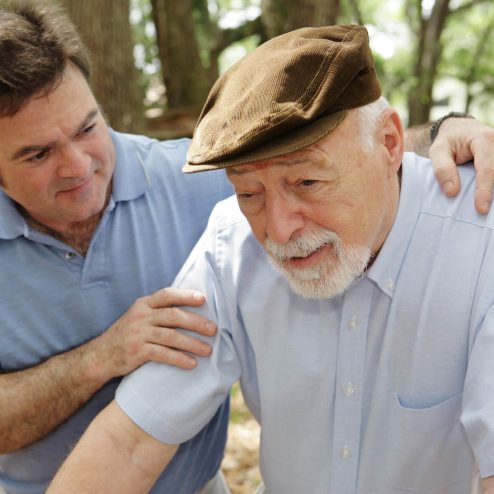 Stay Steady Clinics
As we age, we may start to find that we become a little unsteady or don't feel as strong as we used to.
Other things can be happening at the same time, like more use of medications or eyesight changing.
This can mean that we become more at risk of having a fall, which although for many people may not result in significant injury, it can mean that it will happen again.
We know that a third of people aged over 65 will fall every year. However, the good news is that falls are not an inevitable part of ageing, and many are preventable.
In Cardiff, Cardiff & Vale University Health Board operate Stay Steady Clinics, run by falls specialist physiotherapists, who can provide assessments and then advice on falls risk reduction.
Strength and Balance Exercise
Doing exercise to improve your strength and balance is crucial in helping you to reduce your risk of having a fall.  Cardiff Hubs have a varied activity programme including targeted Low Impact Functional Training 'LIFT' classes, tai chi and yoga classes as well as other exercises groups that can improve your core strength and help you reduce your risk of falling.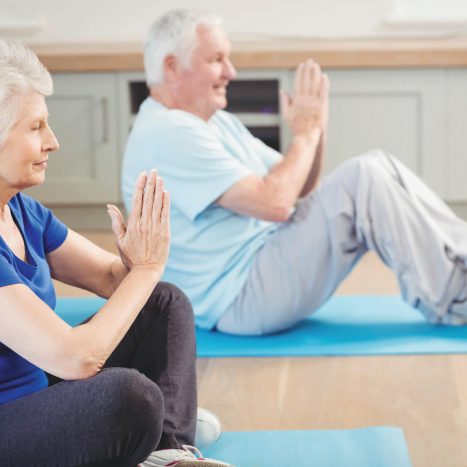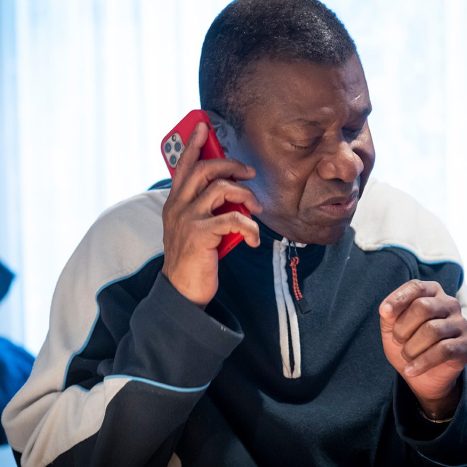 Bowel Cancer Screening
Bowel cancer screening helps to detect cancer at an early stage when treatment is likely to be more effective – at least 9 out of 10 people will survive bowel cancer if it's found and treated early.
It's quick and easy to use a test kit at home and return by Free Post.
For more information, contact the Bowel Screening Wales Freephone helpline on 0800 294 3370 or email phw.bsw@wales.nhs.uk.
If you have any bowel symptoms or are worried about your family history of bowel cancer, speak to your GP.
Breast Cancer Screening
Breast screening looks for breast cancer before symptoms show. Finding breast cancer early gives you the best chance of successful treatment and survival.
Breast screening involves taking x-rays of the breast, which are called mammograms.  At least two x-rays of each breast are taken.
Breast screening tests are offered every three years, to women aged from 50 up to their 70th birthday, and who are registered with a doctor.
Taking part in breast screening when you are invited is something that you can do to look after your health.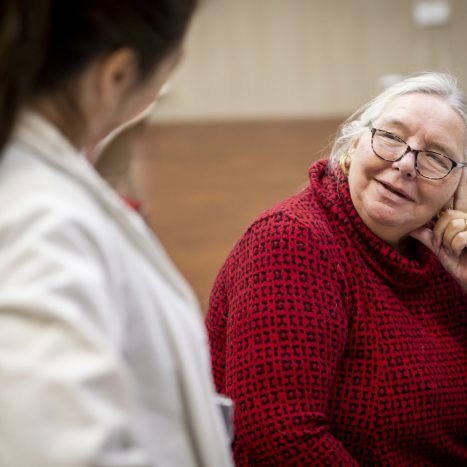 Abdominal Aortic Aneurysm (AAA) Screening
Abdominal Aortic Aneurysm (AAA) screening looks for a swelling (aneurysm) of the aorta in the abdomen.
The aim of the AAA screening programme is to reduce the number of ruptured AAA and deaths in Wales.
Men aged 65 are invited to be screened if they are registered with a doctor in Wales.
There are usually no signs or symptoms if you have an AAA. This means that you may not feel any pain or notice anything different.
The easiest way to find out if you have an AAA is by having a one-off ultrasound scan of your abdomen.
If an AAA is found you will be offered monitoring or treatment.
An AAA can happen to anyone but it is most common in men aged 65 and over. You are more at risk if you:
Are a smoker.
Have high blood pressure.
Have high cholesterol.
Have a family history of AAA.
Men over 65 who have not previously been screened by the NHS or diagnosed with an abdominal aortic aneurysm can ask for a scan by contacting the Wales Abdominal Aortic Aneurysm Screening Programme:
South East Wales
Wales Abdominal Aortic Aneurysm Screening Programme,
Public Health Wales,
Unit 6,
Green Meadow,
Llantrisant, Pontyclun,
CF72 8XT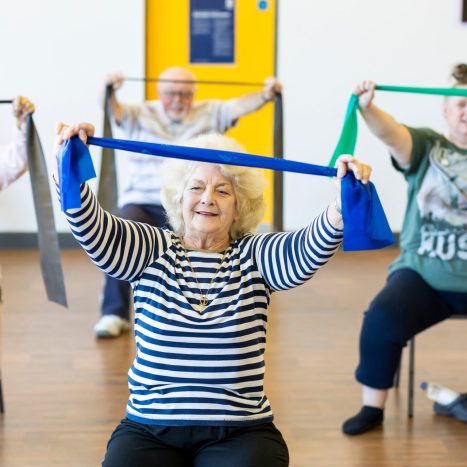 Sport Cardiff
Sport Cardiff's vision is for Cardiff to be an active city where everyone can have a lifelong enjoyment of sport. Their mission is to tackle inequalities through sport and physical activity.
Reading Well Books on Prescription
Reading Well supports you to understand and manage your health and wellbeing using helpful reading.
Reading Well books are all recommended by health experts, people with lived experience of the conditions and their relatives and carers.
Reading Well for mental health provides helpful information and support for managing common mental health conditions, or dealing with difficult feelings and experiences. Some books also include personal stories from people who are living with or caring for someone with mental health needs.
There are 37 books in the mental health collection, which have also been translated into Welsh.
A full collection is available in every Hub or Library in Cardiff and Library members are able to borrow the books free of charge for 6 weeks. No late fines are attached to these loans. Selected titles are also available to borrow as e-books and audiobooks. Visit Cardiff Self Registration to join the library and access books electronically.
There is also a Reading Well list for dementia, which provides recommended reading to improve people's awareness and understanding of dementia, supports carers of people with a diagnosis of dementia and those worried about their memory. For more information and a list of the titles visit Dementia Friendly Cardiff.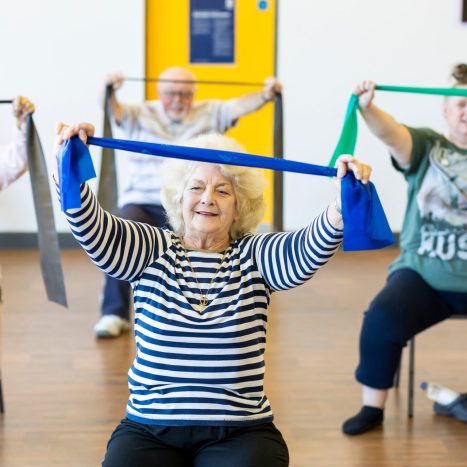 Move More, Eat Well
Move More, Eat Well has brought together partnerships across Cardiff and the Vale of Glamorgan, including the Regional Partnership Board, Cardiff Public Services Board and the Vale of Glamorgan Public Services Board. Together the partnerships pledge to support and help those that live and work across Cardiff and the Vale of Glamorgan to move more and to eat well through driving forward the Partnership Plan.
Coordination for Move More, Eat Well is provided by Cardiff and Vale Local Public Health Team.
The Patient Experience Team
The Patient Experience Team assist clinical teams in delivering care and support to patients, relatives, carers and staff through either direct or supportive services.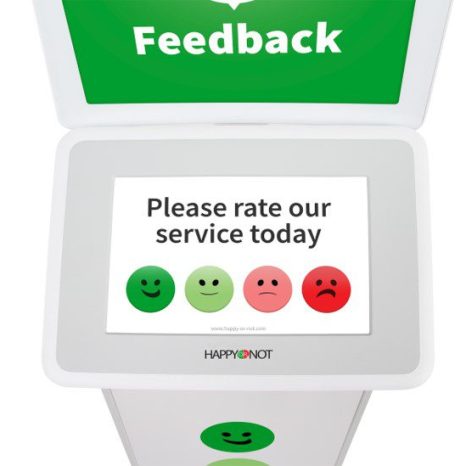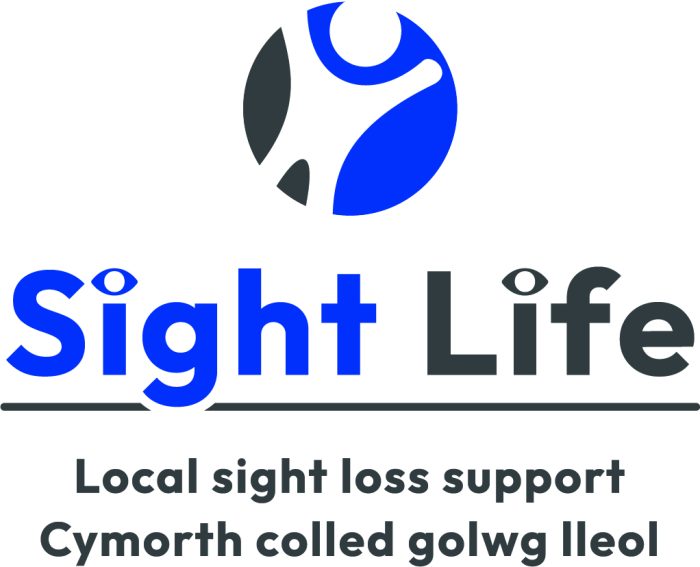 Sight Life Wales
Sight Life works locally to help blind and partially sighted people across South Wales enjoy independent, active, social and fulfilling lives.
They can support you if you are affected by sight loss.